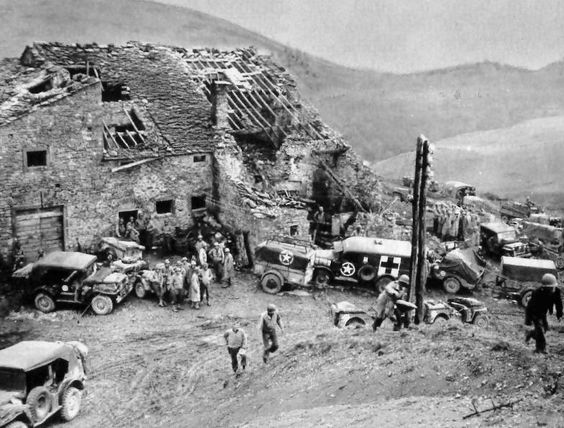 September 20 1944 – Collecting point at partially demolished house on Mt. Altuzzo – Source: US National Archives
Two days before, the men of the 85a division have managed to break through the Gothic Line and take the top of Monte Altuzzo together with men of 91a that have faced the Germans in Monticelli. The road of the Giogo pass, HW6524 as identified by the Allies, is free and from the top, one sees the buttresses north of Firenzuola where the German troops are now waiting. The men of the 85a Infantry Division and 91a Infantry Division can sit in front of the old house of the Gogo pass, leaving free the HW6524 that passes to the side of the hill that dominates the pitch. The image is taken from the crest on the left just arrived in front of the house. The caption mentions "Collection Point to the house partially demolished on Monte Altuzzo".
In the picture there are ninety men and twenty vehicles between trucks, jepp, trailers and accessories.
The diorama, which reproduces the scene of the picture taken the 20 September 1944, is an idea and of Ferdinando Ulivit hat took care of the project, together with Luca Faini, and produced vehicles, soldiers, base stand and everything that serves for the diorama. Piero Falugiani is designer and the builder of the house of the Giogo, Luca Faini and Roberto Metelli cooperated for placement of the details and set-up of the base stand. The construction required seven months of working, some reconnaissance on the battlefield and a meticulous analysis of the original pictures.
A special thanks to Italeri who supplied the scale models of the vehicles.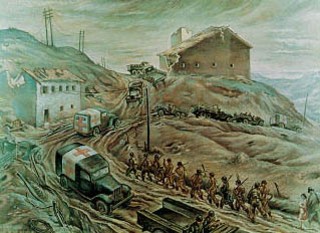 The art of Army soldier – Giogo Pass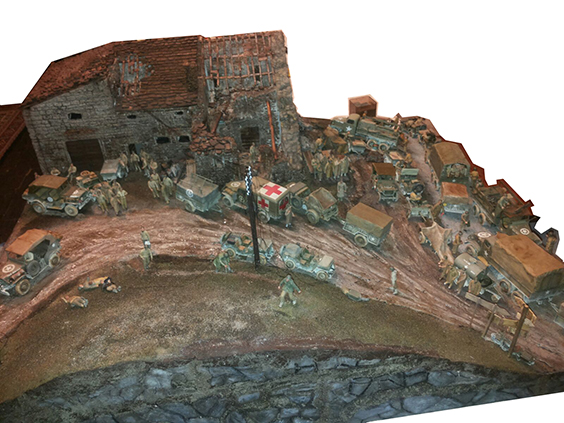 The diorama is available at the CDRS since December 17th 2016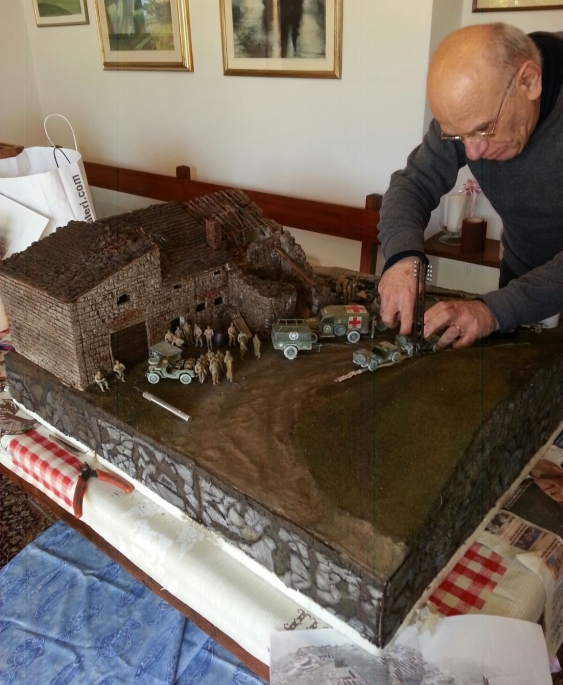 Ferdinando Ulivi at work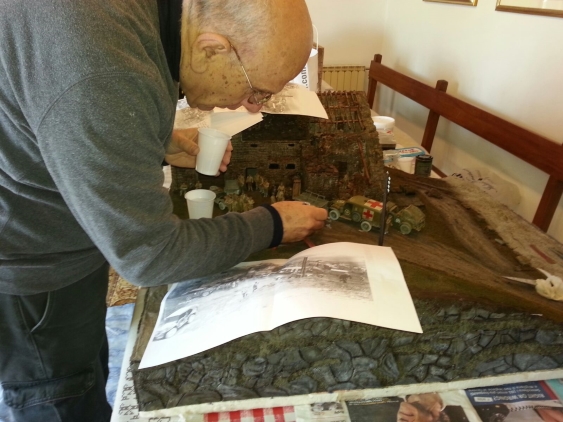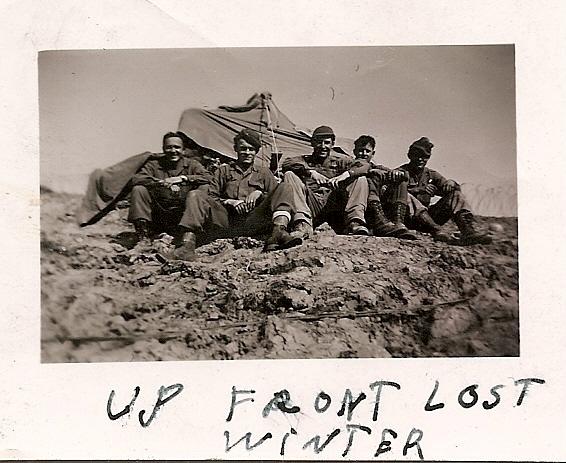 Up front lost winter
Foto by Carlos O. Haaland – 85th Custer Division, 338th Infantry Regiment,2nd Battalion HQ Company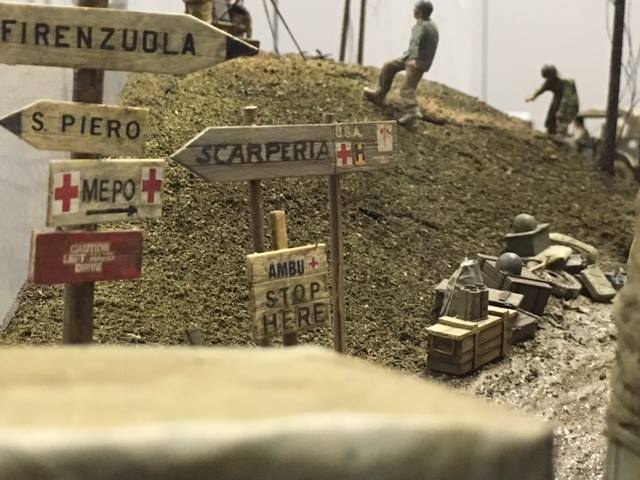 Details