A WWII open-air museum of the Gothic Line battles of September 1944
vehicles, tanks, equipment, and reenactors
Location: Giogo Pass (Florence, Italy)
Date: 15-16 September 2007
Page updated Friday, March 14, 2008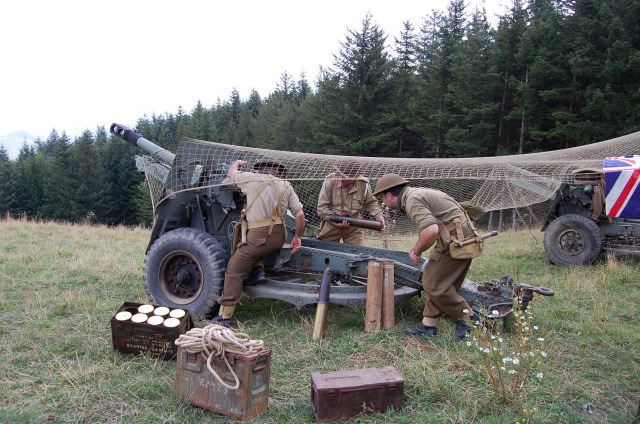 Organised thanks to
The Municipality of Scarperia And The Mugello Mountain Community


With the GoticaToscana Association – onlus

With the sponsorship of the
Municipality of Scarperia, the Mountain Community of the Mugello,
the Italian Military Vehicles Collectors Club (IMVCC), Laterlite & Buzzi Unicem, Inc



with the patronage of the County of Florence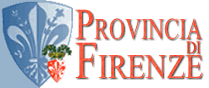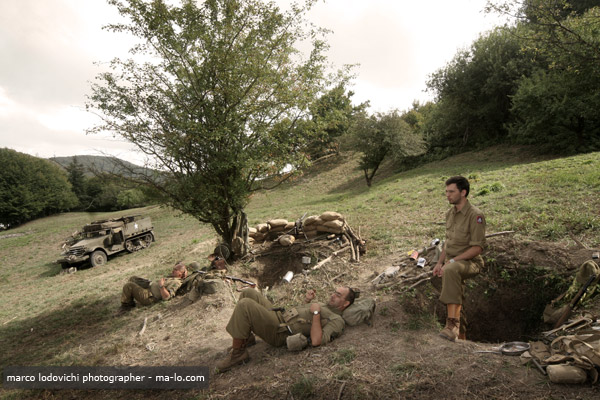 The sunny Jump 2007…
The 3rd edition of "A Jump into History" revealed all his capacity showing to the visitors the usefulness of the collectors for the preservation of the Historical Memory. This was a sunny edition, at last !!
At last! These two words sum up pretty well the prevailing attitude everybody felt at the Giogo this year. Finally, after two years when horrible weather had hampered the success of the event, the Sun gracefully decided to bless us all with two uninterrupted days of his warm embrace. Finally, we were able to carry out the program we had shelved twice before; to spend a night around a bonfire at the Pass, to eat out of mess kits at the reconstructed dugouts; and, mostly, to welcome the large number of people who came to visit the area and learn something about history, while spending an enjoyable day with their family.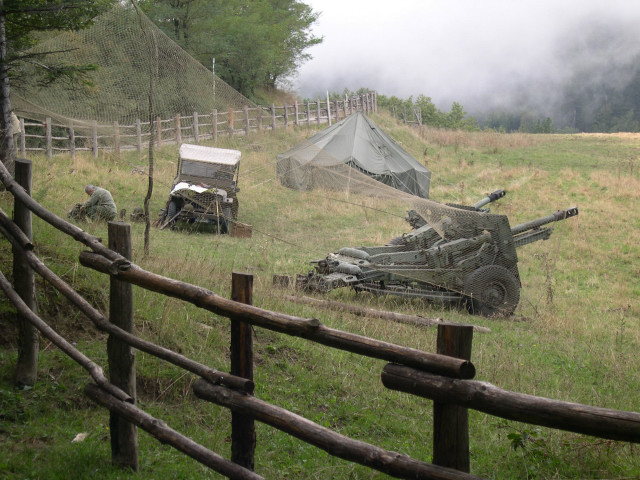 On Sunday alone, we counted several thousand people (no exaggeration), the young being particularly prominent in the audience. The Jump into History was conceived three years ago primarily as a public living history event, and it is with great satisfaction that we look upon the large turnout in visitors we had both days.
We started preparations on Friday morning, putting in place two British 25pdr Guns Mk 2 on carriages Mk 1, the large tents and the sound system: Early comers also took their time to dig out their positions – slit trenches, MG emplacements, and so on, and had dinner together, properly dressed in Class A uniforms. Most of us however arrived early on Saturday morning. A M3 Half truck and a British 6pdr Mk 4 gun on Mk 1 carriage joined us together with a few Jeeps and one Kubelwagen. Altogether, an average of eighty re-enactors took part in the event at any given time, but the overall number was higher, since many could stay only for one of the two days. As for last year, we set up base at the nearby Casa al Giogo, a renovated country house fully furnished with comfortable sleeping and bathing accommodations. Thanks to the good weather, we had our first lunch in the open.
Saturday afternoon the event opened to the public, and we spent the rest of the day explaining our displays to the many eager visitors, while our sound and light system recreated the noise of battle and of other military activities, or played period music, both military and civilian. Late at night, the warm weather and a clear starry sky encouraged those who had chosen to sleep at the Pass in pup tents or on the ground at the dugouts, while others explored the Mount Altuzzo area armed with flashlights.
On early Sunday morning, we arranged a guided tour of the battlefields of September 1944. Several participants joined together for a long walk in the wooded hillsides around the Giogo Pass, while our guide narrated specific facts on location.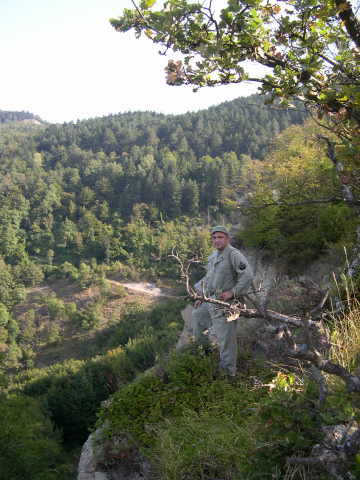 A final hard climb up to Mount Altuzzo, along the same steep ridgeline taken by the advancing GIs of the 338th Regiment put our physical endurance to a test. The rest of the day was spent again amid a mass of enquiring visitors, with a short break for lunch, which took place "on location" using the correct mess implements. Sunday night, and the end of our two days together, came even too quickly for all of us.
We must extend our grateful thanks to the Municipality of Scarperia and the Mountain Community of the Mugello, who have made our event possible by supporting our project over the past three years, bad weather and all. We are particularly happy that the success of this edition of the event may have rewarded their unswerving support. Of course, we sincerely thank all participants, both single re-enactors and organized groups. Among the latter, we wish to give due recognition to the Clemente group from Sanremo, Mr. Sulla's Brothers of the Mountain from Montese, the 88th "Blue Devils" from Imola, the Feldgrau Association from Rome, the Normandie 44 group and our friends from Parma, the Great Generation Airborne Re-enactors Group, Mr. Buosi's R.E.I. re-enactors group. A special thanks of course goes to all GoticaToscana members and friends who participated and worked at setting up the event.
Filippo Spadi, Corso Boccia, Andrea Gatti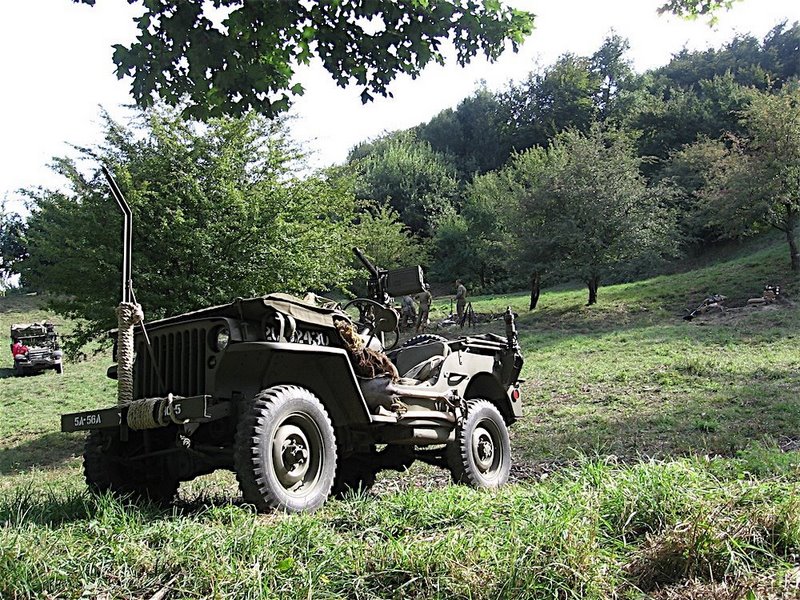 See you to the 2008 edition

Suggested Activities and Scenes
Note: no battle simulations are planned
U.S. Troops
1) Artillery position
2) AFV positions
3) First Aid station
4)Mortar Platoon
5)MG sections
6)individual foxholes with assorted equipment (such as Coleman stoves, personal items, shelter halves, etc.)
7)Mine detector teams
8)Signal Corps equipment (radios, reel units, telephone equipment, etc.)
9)Command Posts
… let your imagination fly...
Wehrmacht
1)Mortar position (real WWII site)
2)Personnel dugout (remains of original site) with ammo boxes, radios etc.
3)MG nests (several sites possible)
4)individual holes
5)mines-laying parties
6)Command Post
… let your imagination fly …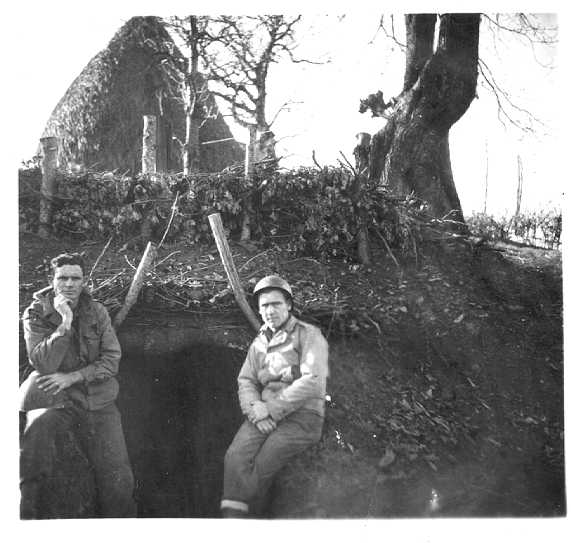 "Winter 1944 Sgt. N.F. Cole and buddy in a dugout". Photo www.custermen.com
Troops engaged in the Giogo Pass battle – September 12-18, 1944
U.S. Army
Monticelli
Line units
363rd Infantry Regiment (91st Infantry Division "Powder River")
Divisional supporting troops (91st Infantry Division "Powder River")
347th Field Artillery Battalion
Company C, 316th Engineer Combat Battalion
Company C, 316th Medical Battalion
Monte Altuzzo

Line units
338th Infantry Regiment (85th Infantry Division "Custer")
Divisional supporting troops (85th Infantry Division "Custer")
329th Field Artillery Battalion
Company B, 310th Engineer Combat Battalion
Company B, 310th Medical Battalion
Monticelli – Monte Altuzzo
Attached troops
752nd Tank Battalion (Medium)
805th Tank Destroyer Battalion (Self Propelled)
84th Chemical Battalion
105th Antiaircraft Artillery Automatic Weapons Battalion
General Corps support (II Army Corps)
178th Field Artillery Group
178th Field Artillery Battalion
248th Field Artillery Battalion
339th Field Artillery Battalion
939th Field Artillery Battalion
423rd Field Artillery Group
697th Field Artillery Battalion
698th Field Artillery Battalion
985th Field Artillery Battalion
Wehrmacht
Monticelli / Monte Altuzzo
Line units
Fallschirm-Jäger-Regiment 12. (4. Fallschirm – Division)
Line units – reinforcements
Grenadier – Lehr – Brigade
Litauer-Bataillon
Infanterie-Regiment 735 (715 Infanterie – Division)
Divisions-Füsilier-Bataillon 305. (305. Infanterie – Division)
Divisional supporting troops (elements) (4. Fallschirm – Division)
Fallschirm-Jäger-Regiment 11.
Fallschirm-Panzer-Jäger-Abteilung 4.
Fallschirm-Flak Abteilung 4.
Fallschirm-Pionier-Bataillon 4.
Fallschirm-Luftnachrichten-Abteilung 4.
Fallschirm-Sanitäts-Kompanie 41 and 42
Fallschirm-Granatwerfer-Bataillon 4.
Corps supporting troops (elements) (I Fallschirm – Korps)
Fallschirm-Sturmgeschütz-Brigade 11.
Fallschirm-Artillerie-Regiment 11.
Fallschirm-Granatwerfer-Bataillon 1.
Fallschirm-Luftnachrichten-Abteilung 11.
Fallschirm-Aufklärungs-Abteilung 11.
Note: the British 1st Division was deployed to the right of the 85th Infantry Division. Italian troops of the 210th Division (Pack trains and engineers) were also present in support of the US II Corps – reenactors coherently clad in British or REI uniforms will also be allowed